the Oxnard Journal ---------- 04 . 19 . 04 --------------
.......see the prior Issue of Ox Jo
co-ox Ox Jo In E S P
<![if !vml]>
<![endif]>
Above: Oxnard's New Downtown Parking Structure:
Below: Oxnard's New Downtown Theatre Complex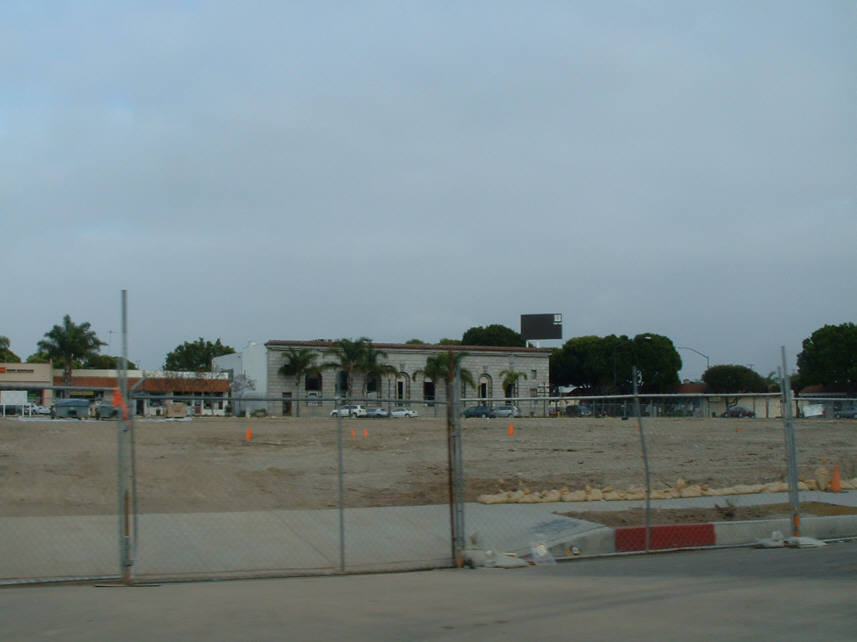 041204.htm041204.htm

Maxwell Boggs not only holds up traffic - but two bags of stuff. . .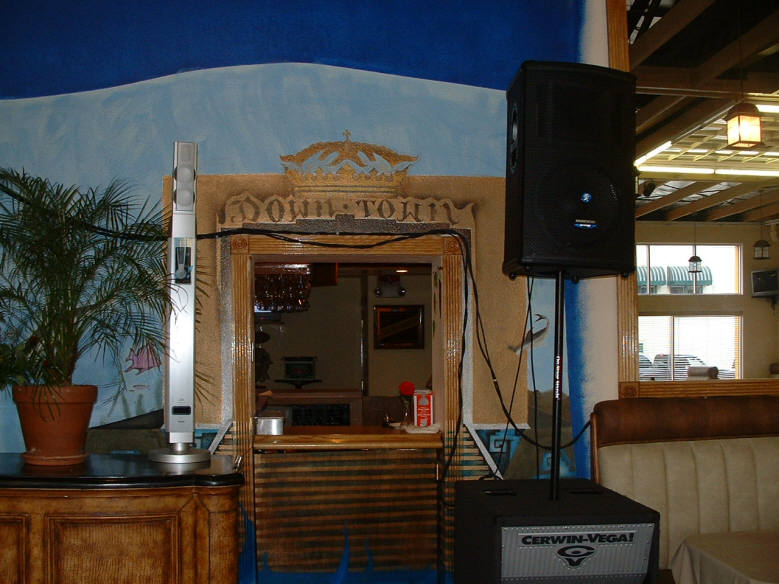 Oxnard's Downtown Crown

InterCalifornias y InterOxnard - The Centrum :::: Corner of Oxnard Boulevard & Fifth Street

The Oxnard Transportation Center - as seen from Fourth between OxBlvd & A Street.....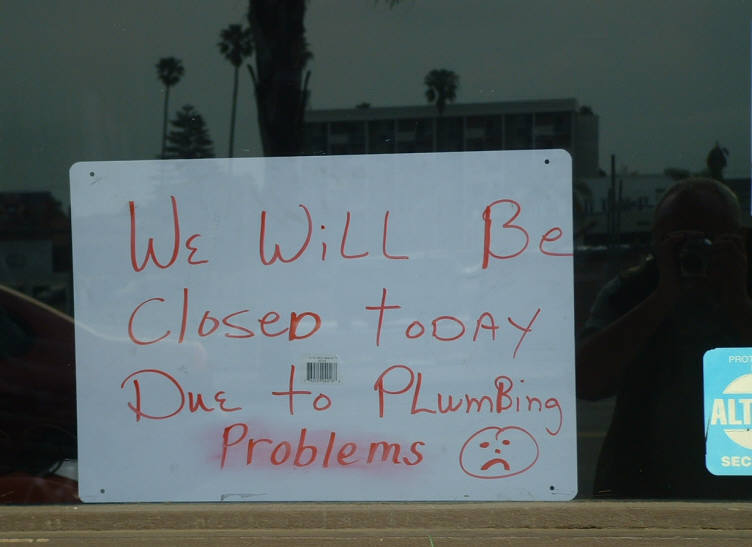 Was "Problems" a second thought?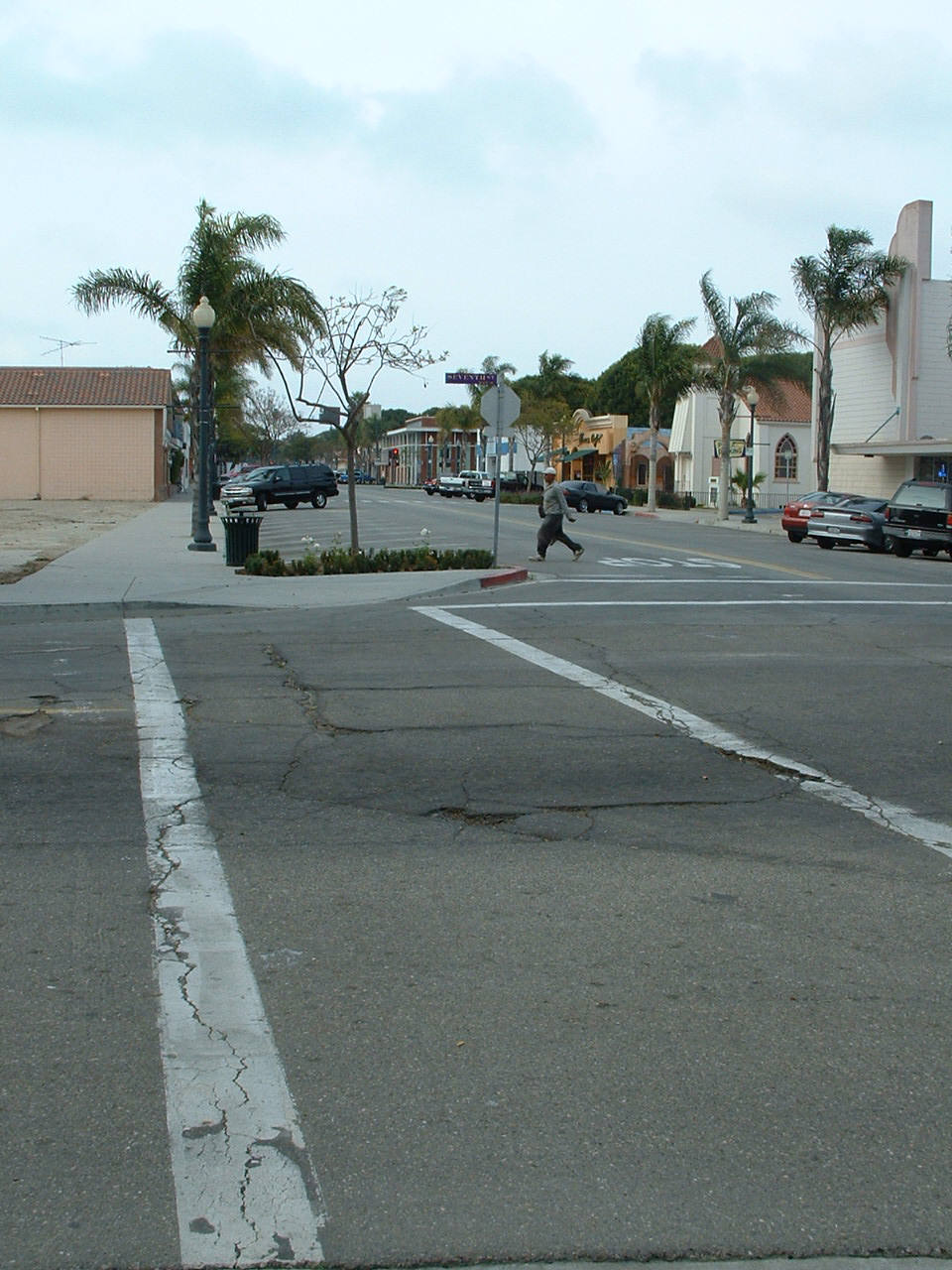 Oxnard has a great downtown as long as you miss seeing the potholes . . . 7th & A Street.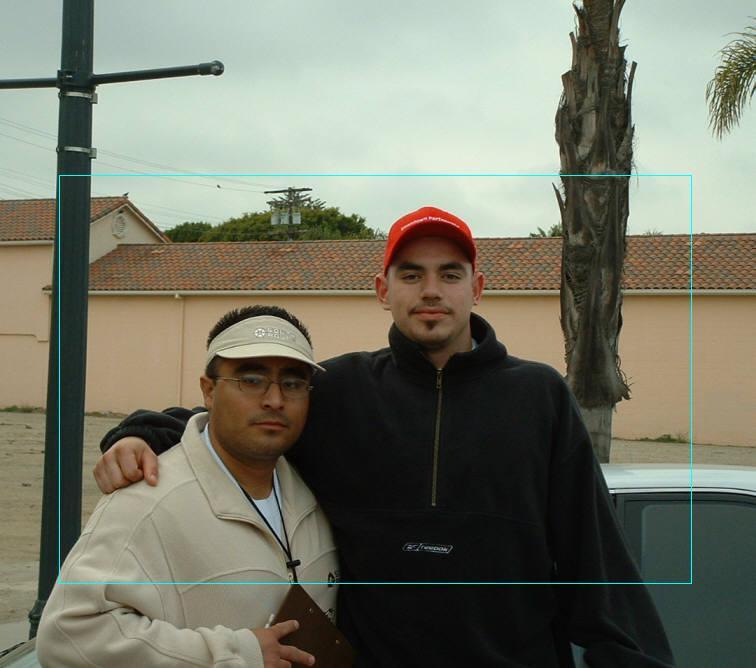 Our correspondent for Vital Signs - Alejandro Rivera and our new restaurant correspondent, Rosendo Ruiz - Executive Chef.
Watch the Oxnard Journal Grow
‡‡‡‡‡‡‡‡‡‡‡‡‡‡‡‡‡‡‡‡‡‡‡‡‡‡‡‡‡‡‡‡‡‡‡‡‡‡‡‡‡‡‡‡‡‡‡‡‡‡‡‡‡‡‡‡‡‡‡‡‡‡‡‡‡‡‡‡‡‡‡‡‡‡‡‡‡‡‡‡‡‡‡‡‡‡‡‡‡‡‡‡‡‡‡‡‡‡‡‡‡‡‡‡‡
‡‡‡‡‡‡‡‡‡‡‡‡‡‡‡‡‡‡‡‡‡‡‡‡‡‡‡‡‡‡‡‡‡‡‡‡
<![if !vml]>
<![endif]>
. . . VITAL SIGNS - the Pulse of Oxnard
WARNING ! HIGH ALERT STATUS !

* Accidents

* Murder / Violence

* Crime- Graffiti

* Too Much Traffic - Unsafe for pedestrians traveling.

* City lacks sufficient lighting for pedestrians and drivers.

City is very dark @ night with multiple street lights out which
affects residents and neighborhoods.

* No to LNG- Liquefied Natural Gas (Let's Not Gamble)

* Not enough parking in neighborhood streets due to overcrowding of
people and cars. (Especially on weekends and holidays.)

* Roads need repair. (Potholes can be found everywhere)

* High Cost of Housing - Low availability of affordable homes


*Port of Hueneme / C.I. Harbor - Downtown - 101 FWY / P.C.H
* Oxnard College - CSUCI

* Oxnard Schools

* Oxnard Airport

* Ormond Beach - Hueneme Rd. - Oxnard Beaches

* Gang Injunction vs. Colonia Chiques

* There is some retail in Oxnard and very vibrant shopping centers- i.e. Fremont Shopping Center(Doris/Ventura Rd.), Island Plaza Shopping Center(Saviers/C.I. Blvd.)

* We must work together to change the negative perceptive of Oxnard which is a lie to undermine our potential.

* These issues affect our children, families, youth and community.
Sounding off the alarm
: Alejandro Rivera -
.
© -2004 - AR Diamond Productions, Oxnard, Calif.
[Hit Counter]
Cool Oxnard Linx IV
WEATHER ----- best internet site.
N A S A ~~~~ L O V E S - Y O U
SUPERVISOR SIGNS
.....................in Oxnard -
February 4 Issue.....
February 8 Iffue ......
funky - 10 Feb. Iffue.
Where are the old fashioned street lamps for Historic Henry T. Oxnard District ///
Members attending the Oxnard Cancer Fundraiser
Oxnard By The Sea - a Cool Summer Night
Richard's RailRoad Photos =-=-=-=
Oxnard Airport - Clear Approach - VFR -
Body buds with Oxnard Connexion
Engineering Students - Ceremony at the Embassy Suites, Oxnard, February 24, 1999
Oxnard - o san (Japon)
Ben Chavez, a police supervisor in Oxnard, Calif.
COUNCILMATIC DISTRICTS

Divide and conquer is a famous quote that has no attribution, but dividing and conquering is what "Councilmatic" districts is all about. Divide the city of Oxnard into districts and allow representatives who reside within those districts to conquer and represent their district on the City Council. Oxnard has already conveniently divided the city into seven community council districts so the same formula can be followed to create these districts.

Why do we need Councilmatic districts within Oxnard? Well, fair representation is the main thrust. At present four council-members who reside in exclusive north Oxnard make all the decisions for the entire city, the fifth council-member resides at the beach. Tom Holden, should he become our next Mayor, will be closer to the heart of the city as he resides in downtown's historic Wilson Neighborhood. Mayor Holden , however, will not outweigh the need for Oxnard to have more fair and even representation on the council.

South Oxnard is always feeling left out. Watch the city council on the Oxnard city TV and you will hear a parade of speakers ask the city for more attention to the "south-side".

Watch what the city does! River ridge has more new homes and suddenly all of Ventura Road has to be torn up to lay pipes for the affluent effluent. Who represents all who reside south of 'Gonzo' Road when big issues like tearing up Ventura Road comes to the forefront?

Council-members from specific districts will hold specific allegiances and alliances to the people who put them there.

The first issue is always voting and how do we select these Councilmatic Council-people? Do we put the large slate of those running for their districts on one general election form or do we accept only votes for candidates by voting precinct? How do we hold debates. Mini debates in each council and allow the slate of candidates to fester and fuss in their district, or do we allow the entire slate of all the district candidates onto one giant stage and let them battle it out for their own little slice of Oxnard? How do we pick the people who will represent us? These individual district council people will surely be voting and making decisions about issues that affect the entire City of Oxnard.

The issue is probing and the Ventura County Star is looking into it with articles addressing the issue of councilmatic districts for Oxnard. Oxnard is Ventura County's largest metropolis and we need to step out and be bold in our city and in it's government. Districts, as a whole, is a good idea, while the concept of districts needs to be well thought out.

/s/ Bill Winter

E-MAIL the OxJo- -w/ something

E-MAIL the OxJo- -w/ something

E-MAIL the OxJo- -w/ something

E-MAIL the OxJo- -w/ something

E-MAIL the OxJo- -w/ something

E-MAIL the OxJo- -w/ something

E-MAIL the OxJo- -w/ something

E-MAIL the OxJo- -w/ something

E-MAIL the OxJo- -w/ something

E-MAIL the OxJo- -w/ something

E-MAIL the OxJo- -w/ something

E-MAIL the OxJo- -w/ something

E-MAIL the OxJo- -w/ something

E-MAIL the OxJo- -w/ something

E-MAIL the OxJo- -w/ something

E-MAIL the OxJo- -w/ something

E-MAIL the OxJo- -w/ something

E-MAIL the OxJo- -w/ something

E-MAIL the OxJo- -w/ something

E-MAIL the OxJo- -w/ something

E-MAIL the OxJo- -w/ something
...
............................ SEE THE MARCH 2004 Issue .......................

.....
.

See the Feb '04 - Issue of the Oxnard Journal.

.

View the January Issue 1/27/04
-------------------------------------------------------------------------------------------------------------------
You know --- someday you're gonna be not hither nor dither and for that special time when you ain't gotta get up to make the 101, or pay that next mortgage payment...then, that is the time you will need us.
But being ready ahead of time is the trick.
Carlos is an exclusive agent to help you at a time you ain't gonna be around to hep yo self.... you dig,!
So Carlos can help you easily and personally take care of something that you don't want your family to have to mess around with after you decide to check out.
Features of benefits:
Family Emergency Guide
$100.oo credit for signing bonus
Informacνon en Espaρol
llame - call Carlos:
981 - 0955
or
805-415-9250
CATHOLIC CEMETARIES:
Be at Peace with God
and have a piece of sod.
don't make your family pay
for your going away. . . . . . .
You'd be surprized at how
inexpensive and easy it is to do.
=-=-=-=-=-=-=-=07.4
=-=-=-=-=-=-=

=-=-=-=-=-=-=-=-=-=-=-=
The IRS Jingle

Tax his cow, Tax his goat;
Tax his pants, Tax his coat;
Tax his crop, Tax his work;
Tax his ties, Tax his shirt;

Tax his chew, Tax his smoke
Teach him taxing is no joke.

Tax his tractor, Tax his mule;
Tell him, Taxing is the rule.

Tax his oil, Tax his gas
Tax his notes, Tax his cash
Tax him good and let him know,
That after taxes, he has no dough.

If he hollers, Tax him more;
Tax him till he's good and sore.
Tax his coffin, Tax his grave,
Tax his sod in which he's laid.

Put these words upon his tomb,
"Taxes drove him to his doom."

After he's gone, we won't relax.
We'll still collect inheritance tax.

Get Your Taxes Done Early and Professionally - - - - - -
E-mail JOHN LETUS @
or call 805 - 4 8 5 - 2 3 5 6
Mention "The Oxnard Journal" for your $10-Dollar Savings.
S. . . . . . . . . . . . Save $10.oo on Taxes -- Save - - - $10.oo on Taxes - - - - Save $10.oo on Taxes. - 08.9
There's no end to the Fun in Oxnard . . . . --------
WTC RAGE PAGE
Some say that the City is ready to roll over and allow the LNG Fart Tube to come thru town.
..
.
..................................OXNARD ---- 2004 Predictions a
s
Read at Oxnard City Coun
=-=-=-=-==-=-=-=-=-==-=-==-=-=-=-=-=-=-=-==-=-=-=-=-==-=-=-=il

Keep an Eye on the
Planning Commission

=-=-=-=-==-=-=-=-=-==-=-==-=-=-=-=-=-=-=-==-=-=-=-=-==-=-=-=

Keep an Eye on the City Council
=-=-=-=-==-=-=-=-=-==-=-==-=-=-=-=-=-=-=-==-=-=-=-=-==-=-=-=
The Oxnard Journal is produced - whenever -
for all of Oxnard & the world -
Whenever - There Is News -
==
----- OxJo - ARCHIVES-----

---The Year 2003 ___=
<<<>><<<>><<<>>><<<><<<<<<<<<<<<<<<<<<<
=-=-=-=-=-=-=-=-=-=-=-=-=-=-=-=-=-=-=-=-=-=-=-=-=-=-=-=-=-=-=-=-=-=
espanisch-oxjo SPanishVersione~~©: http://babelfish.altavista.com
.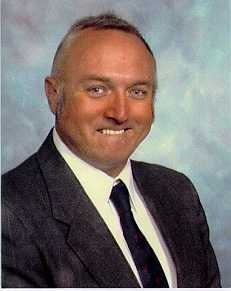 Bill Winter
Editor - Oxnard Journal.com
Navy Veteran
=-=-=-=-=-=-=-=-=-=-=-=-=-=-=--
-=-=-Bible Wisdom=-=-=-=-=-=-=== O X J O ====================
Oxnard journal is
: : :A MINISTRY OF : :
Oxnard Ad Registry
PO Box 59
Oxnard, Calif. 93032
-=-=-=-=-=-=-=-=-
/./././././.
E-mail address: OxnardJournal@gmx.co.uk
=-=-=-=-
---
-----
-------
--------
-------E-MAIL HERE ..... OUTLOOK LINK---
--------------=-=-=-=-=-=-=-=-
-counter Courtesy of GOSTATS
--
---
-----
---------------
----------------------
------------ The Blue Line - ----------
----------------------
----------------------
----------------------
----------------------
God Bless You and please ::::: Pray for Our Military Daily....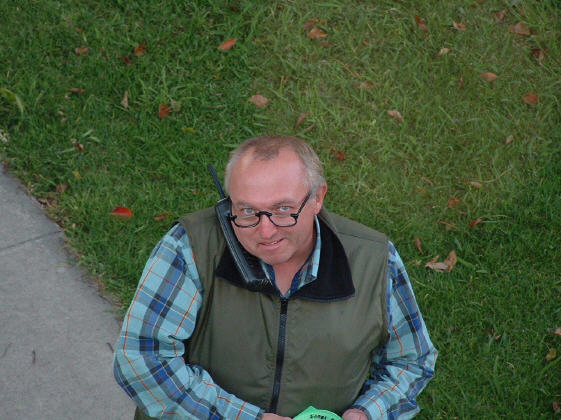 Oxnard Journal
PO Box 59
Oxnard, Calif. 93032
- 30 -