the OXNARD JOURNAL 20 July 2003
=Where will the trees go ! ! ! ---
20 slated for the ax --- for a dumb road
¿ ¿ ¿ should this be ----? ?
We in the College park Neighborhood want the trees to go. We have been trying to get the trees gone or severely cut back for years. When they fall to the North, and they have, they endanger the people that live in the mobile homes on the North side of Pleasant Valley Road. It would have been appropriate to talk with the chairman of the College Park Neighborhood. ?
with Pleasant Valley Road in the back ground....
the fallen tree shows where the Masonic Cemetery is.
The Japanese Cemetery at the corner of PLV & Etting.---
The most common view from Pleasant Valley Road.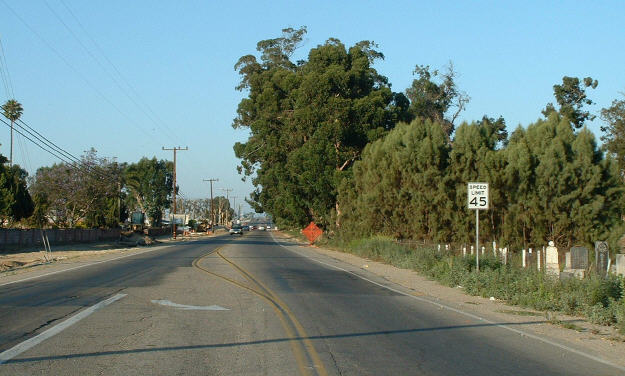 view from the Middle of the Road - PLV -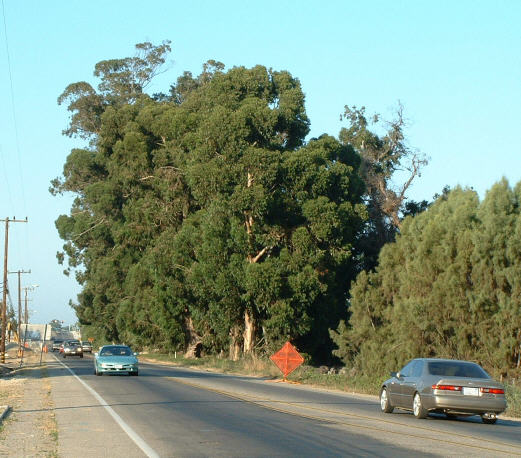 These are the Trees that will go away.... for another lane of nonsense.
The Japanese Cemetery will be preserved... stones up-placed recently and care is being taken
to preserve this memorial to our orginal families.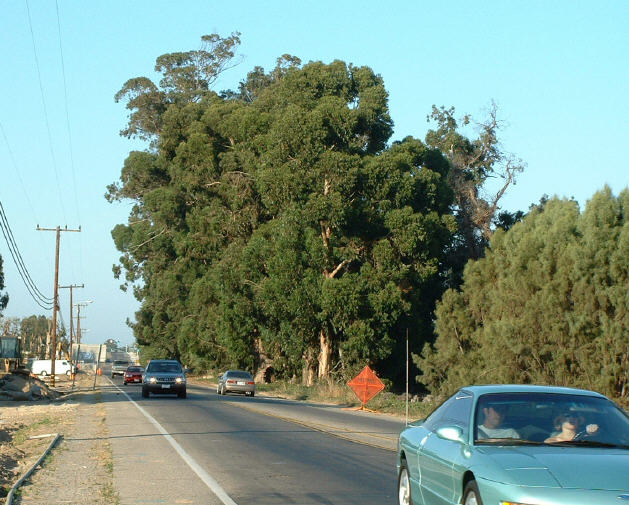 One last look at the tall trees -- Can we save them>>> ?
How many times have you driven by this area and gave it no thought???
This felled tree has become a landmark ---- one of the rain and wind storms of winter toppled it.