The Oxnard Journal for 2004::::: Here it is........
| | | |
| --- | --- | --- |
| P R E D I C T I ON S for 2 0 0 4 | Oxnard Destiny in 2004 | |
| | | Save $10.oo on Taxes |
| | | |
.Get $10.oo Off on Tax Preparation - State & Federal - long/short Form -
CALL JOHN LETUS @ 805 - 4 8 5 - 2 3 5 6
Mention "The Oxnard Journal" for your $10-Dollar Savings.
S. . . . . . . . . . . . Save $10.oo on Taxes -- Save - - - $10.oo on Taxes - - - - Save $10.oo on Taxes.
=-=-=-=-=-=-=-=-= PREDICTIONS for 2004=-=-=-=-=-=-=-=-=
1 Petition for Councilmatic districts is circulated for Nov 2004 ballot.

2. LA Police Chief Bratton resigns - OXPD Chief Lopez gets second look.

3. Ormond Beach Nature Park proposed...City balks, but National attention forces park to become reality.

4. Colonia Boxer makes national sports news and gains attention by dramatic fight.

5. Oxnard Factory Outlet closes.

6. Casino Issue makes reappearnce in light of declining municipal budget.

7. City of Oxnard pays off high bucks in Molina and Jones lawsuits.

8. Major motion picture is filmed at Oxnard Beach....hundreds used as extras

9. Jet aircraft runs off run-way and onto Victoria --- no injuries, but vegetable truck is overturned.

10. President Bush makes second stop in Oxnard as Campaign 2004 nears conclusion (Oct.)

11. Councilmatic Districts as a possiblitiy for Oxnard gets a serious consideration.

12. A Blimp will moor at Oxnard Airport.

13. A mystery sand pit will develop between Rice and Del Norte.

14. Howard Dean will mention the word Oxnard.

15. Martin Jones will win his lawsuit and force the City to hold public deliberations on the Downtown Theater project.

16. Spanish comedian will film a movie in Oxnard - extra's call draws thousands.

17. Church group will buy Oxnard Shores property to develop a conference center by the sea.

18. South Oxnard revolt draws attention to deterioration of streets and neighborhood.

19. Point Mugu will be placed on BRAC list...local opponents mount costly campaign to save base.
( being put on the list does not necessarily mean closure - just it's gets a close look-see)
(..Insider: Navy PWC has plans to keep base active and open ....developing,,,)

20. Movie Studio proposes studio expansion to Oxnard.

21. Ormond Beach will become sectioned for sanctuary and nature watching preserve.
(main attraction will be boardwalk along wetlands and beach... containment will preserve nature and especially plover nesting sites.)

22. Martial Arts conglomerate buys the entire Oxnard Factory Outlet and turns it into "Kung Fu City"

23. Surprize City Proclamation is issued to rename Meta Street to Calle Manuel Lopez.

24. Bedford Pinkhard gives his Council seat to the Misses and announces his appointment to a prestigious state office.

25. Dean Maulhardt wins the Lotto and decides to leave politics in order to do something at Cal State Channel Islands.

26. Flynn and Zaragoza spend a heated year competing for the 5th County Supervisor seat. A shocking draw in the vote count creates non-stop fun.

27. Lopez and Holden vie for the Mayor's chair while one mystery candidate will emerge and challenge to two incumbents.

28. Strawberry fever will hit the country and Oxnard will be spotlighted.

29. Old Saint Johns Hospital will become a city park after developer fails to make good on promise to develop.

30. Roy Lockwood will recieve publically an honorable mention.

31. LNG fight will be fierce with some power players coming to Oxnard as proponents and exponents.

32. Oxnard Library obtains old Oxnard Highschool for building new public library. Old library on South A will become new Oxnard Municipal Hall.

33. Masons will force re-formulation of Pleasant Valley Road expansion project.

34. Department of Homeland Security will open an office in Oxnard creating large federal employment opportunity.
35. El Rio gets offer to join Oxnard Corporate City Limits.
36. Mother gives birth to six babies at Saint John's Hospital.
37. Eddie Castillo contemplates run for Oxnard City Council.
38. Saul Medina will announce his run for a seat on the Oxnard City Council.
39. Martin Jones will win the Lotto and begin a scholarship fund.
40. Larry Stein will win the Lotto and will keep visiting the Council Chambers.
41. Bill Winter will have his dream come true with a real Oxnard Journal coming to the city as a news-journal.
42. Proposed revision plan to 5-Points draws serious public ire...Council decides to leave intersection as is.
43. You will have a great and prosperous year....thanks for reading the Oxnard Journal.....

.................................Now To The 2003 Predictions and How Close We Got...................
PREDICTIONS FOR 2003
==-=-=-=-
1. Factory Outlet will close - Sit and Sleep will be first tenant to find new store.
<<< Still Waiting >>>
2. Oxnard Boys and Girl Club on 7th Street will be saved by local citizens.
<<< Some movement towards this - yet to be seen >>>
3. Gold will be discovered in Santa Clara River Bed.
<<< Not Yet >>>
4. Chief Art Lopez will AGAIN be asked to assume high level position in Los Angeles.
<<< Still Could Happen >>>
5. Oxnard Rap Group hits it big.
<<< Haven't seen it yet >>>
6. Mayor Lopez will give an Early Endorsement to John C. Zaragoza to become Oxnard's next Mayor.
<<< Au contrairé >>>
7. City of Port Hueneme will become embroiled in a land debate with Oxnard over the Ormond .Beach wetlands and adjacent lands bordering on P.H..
<<< On the Horizon >>>
8. Point Mugu joint-use will be shown as imperative after aviation incident occurs.
<<< Still Waiting >>>
9. Gay Pride Day Parade for June will be proposed for Oxnard.
<<< Still Waiting >>>
10. Del Norte Road extension is revealed and creates new land grab eastward.
<<< Not Yet - But Rice Road did extend to Hueneme Road >>>
11. Petition is first circulated for Anti-Growth Moratorium for Oxnard - signing of petition becomes .widespread.
<<< This Could Become a Reality in 2004 >>>
12. A Seated Council-member will resign before November - creating a need for a special election.
<<< This may happen if Zaragoza wins the Supervisor's Race>>>
13. Downtown Theatre Project hits snags and work is post-poned.
<<< Have we seen ground broken yet ??? >>>
14. Fernando Vargas opens a club downtown...
<<< Should add this to the 2004 Predictions >>>
15. Santa Clara High School proposes new location move.
<<< No talk about this - yet >>>
16. Major Movie Company proposes to move studio to Oxnard.
<<< Still Waiting >>>
17. Two Super Lotto winners pick tix in Oxnard.
<<< Still Waiting >>>
18. Phil Molina and City Settle Outside of Court.
<<< Still Waiting >>>
19. Rainbow Recovery gets heavy-hitter to interfere with City's proposed removal of the Rainbow.
<<< Never Happened - In Fact the Opposite did happen >>>
20. 100 new homes in a new development declared unsafe - reasons kept secret by City.
<<< This might become a reality yet >>>
21. Re-Routing of PCH Traffic from Oxnard Blvd. to Rice Avenue creates emergency business blight alert. Chamber of Commerce attempts to minimize concerns of business community.
<<< This Did come True with the formation of a special Downtown Organization that noted the lack of business and formerly solid downtown business closing their doors >>>
22. NFL Team makes bid to buy College Park for full time Training Facility.
<<< TRUE in a way - we did get Training Camp again >>>
23. Esplanade Planners forced to build overhangs at BoxMall as customers complain of Rain and .Sun.
<<< Still Waiting >>>
23(a) Esplanade Proposes small shuttle to get shoppers from one end the turf to the other and back.
<<< Still Waiting >>>
24. Mexican President Vicente Fox visits Oxnard.
<<< Still Waiting >>>
25. Name Change Issue for Oxnard pops up again this, it's 100th year. Suggestions are sought by .crazed individual who gadfly's every City Public Meeting to push for the necessary change.
<<< NO >>>
26. Navy creates homeport for two cruisers at the Port of Port Hueneme.
<<< Cruisers did Visit the Port and Home Port could happen to improve NavBase Ventura County's viability in BRAC 2005 >>>
27. Mis-fired Vandenburg missile creates spectacular evening light show along the coast (6~7 / 03).
<<< We have seen some good missile shots >>>
28. Major Supermarket chain folds leaving another super-mercado anchor store abandoning small .shopping center.
<<< Supermarket Strike did cripple the majors at end of year >>>
28(a) Major Supermarket chain obtains new storefronts in Oxnard -- (Hemlock & Victoria).
<<< City of Oxnard declared this area a Blight and put it under it's HERO proposal >>>
29. South Oxnard (under Revitalization) seeks to separate from Corporate Oxnard in order to get .attention and improvement from the City. PH denies bid to allow sOX to incorporate into PH.
<<< Not far off from being so >>>
30. New Boxer emerges from Oxnard...wants to take on Vargas -- hbo=staytuned.
<<< Still Waiting >>>
31. Clothing store will relocate to Downtown Oxnard and create a new draw for business.
<<< Still Waiting >>>
32. City of Oxnard makes surprise announcement to improve selected City Parks (Durley Park is .mentioned).
<<< Still Waiting >>>
33. Private Citizens open large stray animal shelter with approval of planning commission.
<<< This would be nice >>>.
=-=-=-=-
<![if !vml]>
<![endif]>
-------
---The Year 2003 ___=
-------
--------
-------E-MAIL HERE ..... OUTLOOK LINK---
--------------=-=-=-=-===-=-=--=-=-=-=-=-=-=-=-=-=-=-=-=-
-counter Courtesy of GOSTATS
Save $10.oo on Taxes...... Save $10.oo on Taxes ......Save $10.oo on Taxes .....Save $10.oo on Taxes
.Get $10.oo Off on Tax Preparation - State & Federal - long/short Form -
CALL JOHN LETUS @ 805 - 4 8 5 - 2 3 5 6
Mention "The Oxnard Journal" for your $10-Dollar Savings.
S. . . . . . . . . . . . Save $10.oo on TaxesSave - - - $10.oo on Taxes - - - - Save $10.oo on Taxes.
=-=-=-=-=-=-=-=-=-=-=-=-=-
--=-=-=-= ye olde masthead =-=-=-=
The Only Oxnard News Source that Does Not Need REGISTRATION....
news of the oxnard plain :
BEING A Newspaper of Record on the Internet
. The Oxnard - Journal .
1995, '96, 97, 98, 1999 AND 2000 upwards.
INCLUDING ACCOUNTS OF THE EVENTS AROUND AND ABOUT
OXNARD -- CALIFORNIA - THE UNITED STATES.
Dutifully compiled and laid out by
Former Navy Journalist. WILLIAM C. WINTER, U.S.N -Dep-
Late Battalion Journalist for NMCB-40
Serving the Executive Officer of the Battalion
in Camp Mitchell - Rota, Spain - Camp Covington - Guam
© 2004 Bill Winter
Oxnard, California - Nobleboro, Maine
Cagayan de Oro City - Republic of the Philippines
formerly of Allendale, New Jersey
and always of Rota, Andalusia - España
This website is respectfully dedicated, as a slight mark of the kind and friendly feelings with which they are regarded by.
Preface:
yielding with unfeigned reluctance to the repeated and earnest persuasions of friends, I the editor of the Oxnard Journal decided to go of and create my own newspaper and news document for my current home of record, Oxnard, California.
In so doing, I have received attention from far and wide, and mostly near. My website is not designed to to overrate my capabilities, I consented to report the news and events solely on my own and for my own need to have a creative outlet and a voice. Sort of blogging before there was blogging. -- but in the form of a news journal.
Here it is 2004 and the Oxnard Journal is still out there. THE ONLY OXNARD NEWS That Does Not Need YOU TO REGISTER to read the stories ----
But, according to Job, the desire of those who count me as an enemy, by writing and registering cannot a provide a scientific reason—
I have written almost entirely from memory, the stories of events seen and observed in the past 8 years. Soon I will find a way to get some of the old Oxnard Journal pages online --- my desire to complete this electronic undertaking as speedily as possible, and to keep things current is always my goal --- I need you, as a reader to send me news and views that I might be enabled to meet other pressing engagements.
This being my primary role at authorship, I earnestly crave the charitable forbearance of critics, promising most faithfully and cheerfully, not to repeat the infliction upon their more learned sensibilities
-30-
Thank you for reading the Oxnard Journal.
The LAST 2003 ISSUE : : : : DDECEMBER 2 0 0 3 I ff ue
Have A Great 2004 ---
----- Bill Winter
Editor
Oxnard-Journal.com
Oxnard journal is
: : :A MINISTRY OF : :
Oxnard Ad Registry
PO Box 1960
Port Hueneme, CA 93044
805-486-9415
-=-=-=-=-=-=-=-=-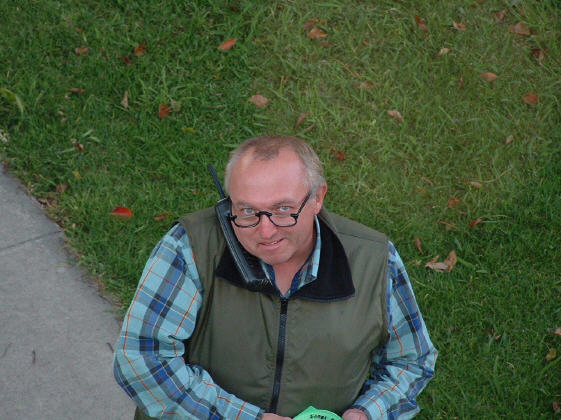 /./././././.
E-mail address: OxnardJournal@gmx.co.uk
-------------
------------ 30 - ----------
----------------------
---end of December '03 page-------------------
----------------------
----------------------