---
VISIT OUR MOST POPULAR PAGE :::: The.........
Letter to *CPAC - The *College Park Mish-Mosh Design Committee -----
The CPAC has come up with such an abomination of what should go into College Park that the proposals are as mixed up as my dogs breakfast! What a waste of time if you will, all you need to understand is that imitation is the most sincere form of flattery? You have to look no further than other recreational parks in the County to model College Park after. Rancho Simi Community Park, Rancho Santa Susana Community Park, in Simi Valley. Camino Real Park and Arroyo Verde Park in the City of Ventura. These parks are for the general community, you don't see Farm Implement Museums there. You do see open space and indoor recreation for seniors and kids but not 60 old tractors.
The idea of a Farm Heritage Park at College Park is a trick!
The City of Ventura receives a 400K grant to expand the Ventura County Museum of History and Art in Ventura. "Now Curator Richard Welch will see his museum through a period of expansion"... they need to move out all it's old farm stuff and what better place than College Park. They could never convince any other City or County Park to receive the multitude of old tractors and Macbee gofer traps. Now they look to Oxnard because we, or more to the point CPAC, will fall for anything! Its funny how not one Oxnard resident put this idea forward but it was initiated by the VCMH&A. CPAC should never have accepted the idea of such a plan and politely sent the VCMH&A to purchase their own land. You can't expect the citizens of our city to take the fall for the VCMH&A. I find it hard to believe that you cannot see that you are being duped.
Now with the help of VCMH&A all the PWCS's are lining up to expound the virtues of a Heritage Park, why is it I don't see the farm workers, and pickers, and packers jumping at a chance to back a museum that will glorify the entity that made there lives a perpetual struggle for so many years! To ask them to give up any acreage let alone ten for a monument to a power that has held them down for generations in favor of space for there kids to swim and play is ludicrous.
There is just one saving grace, our City Manager Mr. Ed Sotelo said on the record (we have it on tape) that the City would never give away any part of College Park. You are aware of how much VCMH&A is willing to pay for the ten acres, nothing, so I guess you would have to call that a giveaway! Per Mr. Sotelo it's not going to happen.
Dennis C Ralph - Oxnard Resident.& INCF Vice Chair Diamond Bar/Green Castle Village
---
See Last Issue - the NOVEMBER Edition
---
¿ Where is Ron's FACE ?
The Editor just got his election bulk mail card from Ron BAMieh who is attempting to become the next VC District Attorney.
THE OXNARD JOURNAL ENDORSES::::
GREG TOTTEN for Ventura County District Attorney
But the Oxnard Journal wonders where is Ron's Face, there was not a single picture of Ronny on his bulk mail intro card. Is he afraid of his face...should we be?
He did make an appearance at a recent Hispanic-American Political Conference which was covered by LA VIDA NEWS and a picture showed Ron standing in the background behind OxCouncilman Tom Holden and Harbor Commissioner Nao Takasugi.
Plus, his website which was listed at the bottom of his long "Hi How Are Ya?" letter was not active and not uploadable. Good move Ron, advertise a site that ain't up yet. Maybe another simile can be drawn - but I won't go there,
Not sure why we are being bombarded by Simi Valley's Republican Cathie Wright endorsing Ron on the TV during Turkey Week. Did anyone hear of any elections in the distant future. Merry Christmas Ron, save your war chest for after the Holidays.
Maybe we get to decide in March of 2002, but Ron, your bulk mail now will only serve as ignition material for my YULE LOG.
-- Bill Winter / Editor /
---
E-MAIL HERE ..... OUTLOOK LINK
---
---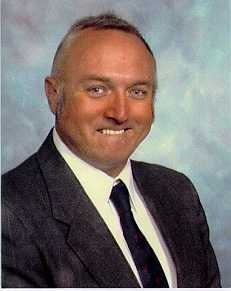 Bill Winter
Editor - Oxnard Journal.com
Navy Veteran
---
¿ Did You Get Caught @ Five Points Tuesday Nite ?
Motorists who passed thru 5-Points around 7pm noticed a power outage at the major Oxnard Confluence. Cars and trucks were left to fend for themselves as the Oxnard Police ignored the potential for accidents and injury by not dispatching any units to assist in the safe flow of evening traffic. I am not sure what happened, maybe Police were dispatched AFTER I made contact with the OPD....I don't know. All I know for sure is that I drove to the Oxnard Police Department and picked up the BATphone and dialed the 7743 for a non-emergency # and informed the Dispatcher who answered. She told me "the Police were already aware of it", and that it was a " FIVE WAY STOP ".
I teach Traffic Violator School and we have four way stops, but such unusual events as an Uncontrolled Five-Way Stop (whatever that is) are breeding grounds for accidents. Luckily, Oxnard Police Chief Art Lopez came out into the Lobby and I informed him. He immediately went back into the station - Hopefully to find out what kind of response his Dispatchers were giving and more importantly, to send a unit to direct traffic until the power came back on. Anyone with info on this - please contact the Oxnard Journal.
I would really appreciate a response from the OPD......
/s/ Bill Winter - Editor
---
What is the Oxnard City Council Up To Now ????
Martin Jones, our resident sleuth obtained a copy of next Tuesday's City Council Packet and photo-copied the section which deals with all the Hub-bub as reported in Saturday's Star Press. The Oxnard Journal will try to obtain a copy of the Mayor's letter reported in the Star as such an important letter must be shared with the residents.
It appears that certain factions within the City want to place a resolution in effect that will allow for the a majority vote to table, add, or delay any agenda item it wishes for the City Council Business. Anyone who gets the ear or the short-hairs of three of the CouncilMEN can sway the City's Business and our beloved Mayor is Against this Proposal - Wonder Why ???
Here is the text of Resolution #21. Inclusion of Item on Future Agenda. a) During City Council Business, any Councilmember, without discussion, may direct the City Manager to include an item on City Council Business at a future City Council meeting.. b) At the future City Council meeting, during City Council Business, City Council will discuss and determine, by majority vote, whether the item should be included on a future City Council meeting for consideration with the accompanying appropriate research and agenda report prepared by the City Manager and staff.
The City Manager staff prepares the Agenda for the Council. It appears to be the Mayor's Concern that such a change in the itemization of the Council Agenda may tailor the City's Business to fit the whims of only three agreeing CouncilMEN. We have seen how lop-sided the Council was with the CASINO issue. It was Holden, Maulhardt, and Pinkard against the Mayor and Councilmember Zaragoza. Luckily, the Citizens made "RECALL" a reality and the Council agreed to drop the CASINO issue. But now, with this new change, those three renegade CouncilMEN or three others could band together and move or remove or add Agenda Items without due process or without due cause. Let's Support Mayor Lopez as He Battles to keep Oxnard as fair and equitable as he can.
Of Course, all of this could have been thwarted if the City chose to adopt a Charter
(as they were contemplating in 1995). One of the options the charter addressed was the form of City Government we would wish. Strong Mayor-weak Council was one method and perhaps we should have gone for that. As it stands, if this resolution is approved, any gang of three could get together and muscle the Council around. The RiverRidge-Ring would reign supreme should this move be adopted......
SUPPORT YOUR MAYOR AND HIS WISDOM - BY SPEAKING AGAINST THIS PROPOSAL AT THE NEXT COUNCIL MEETING - NOVEMBER 27 - 7 pm>>>>>
THE MOTION WAS TABLED UNTIL THE NEXT COUNCIL MEETING....... 12/04/01
---
THANKS FOR READING THE OXNARD JOURNAL - YOUR INPUT HELPS GREATLY....
---
Join WorldScreenWriters E-List

LIST IS FOR GENERATION OF LEADS FOR SCRIPTWRITERS AND ASPIRING WRITERS +++++++ / / / / / / + + ++ ++ + + + + + + + )))))9(((
---
-=-=-=-=-=-=-=-=-
-------------
......................
,.,.,.,.,.,.,.,.,.,.,.,.,.,.,.,.,.,