Well - Well - donde esta la periodista Winter.......and How come to the Oxnard Journal -
ain't changed since that blasted old..... OLD February Edition - -~`2002'~-
Dispatched - this: 1st day of February, in the year of our Lord - Two Thousand & Two- Oxnard, California -
Someone wrote to me about ditching the "in the year of Our Lord" part I add to the dateline. This is the year of our Lord whose birth shifted our calendars to the Julian style//////so get over it//////////
The Oxnard Journal will be resuming it's normal craziness soon - the editor is thawing his archivist ass in the warm 30-degree spring time in Vermont. a plac I will write about frequently until I can come back to Oxsnot.
------Where is the Editor ¿
He is getting ready to access all of your e-mails you have dispatched after 02 Mars 02.
The Editor has been posting himself on assignment in RUT-land-VermonT.
the below accredited cartoon is from Vermont. Freedom & Unitiy/
=-=-=-=-=-=-=-=-=-=-=-=-=-=-=-=-=-=-=-===--=-=-
II Love New York...
borrowed from: http://www.radiofreevermont.web.com/
Teat mehe
The Oxnard Journal has presented LOCAL
news in the area for the past five years.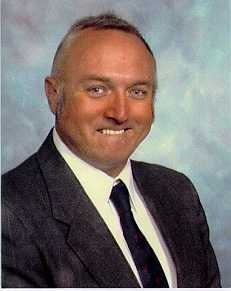 Bill Winter
Editor - Oxnard Journal.com
Navy Veteran
=-=-=-=-=-=-=======================
---

OUR MOST POPULAR PAGE :::: The.........

¿ o Why is there a black blank atop the Esplanade blue tower

The Black Drop was removed at the end of Feb?

¿ Why is the New Auto Center Sign TOO BRIGHT ?

It is hard to read the new GIANT sign on the 101 - it's a real eye sore - just like watching a welder's arc.....

---

---

¿ Where is Ron's FACE

Ron Lost and he and all his cohorts have been sent to follow Bill Wilde )(

his website for my YULE LOG.

-- Bill Winter / Editor /

---

E-MAIL HERE ..... OUTLOOK LINK

---

---

---

---

the Citizens ALL - YOUR INPUT HELPS GREATLY....

---

Join WorldScreenWriters E-List

LIST IS FOR GENERATION OF LEADS FOR SCRIPTWRITERS AND ASPIRING WRITERS +++++++ / / / / / / + + ++ ++ + + + + + + + )))))9(((

---

-=-=-=-=-=-=-=-=-

-------------

......................

,.,.,.,.,.,.,.,.,.,.,.,.,.,.,.,.,.,
O: : :A MINSTRY OF : :
Oxnard Ad Registry
PO Box 1960
Port Hueneme, CA 93044
-=-=-=-=-=-=-=-=-
Operating Funds are Always Welcome & Needed
MAKE CHECKS (of any amount) PAYABLE TO ""Oxnard Journal"""
Even a donation of a dollar helps
.
E-mail address: OxnardJournal@gmx.co.uk
=-=-=-=-=-=-=-=-
-30-
-
--
---
-----
-------
--------
----------
----------------------