O -- P -- E -- N -- -- -- S -- P -- A -- C -- E -- --- -- D -- I -- S -- T -- R -- I -- C -- T

It's all about Agriculture
...especially in our future
Field - near Oxnard Airport
why should this become a housing tract ?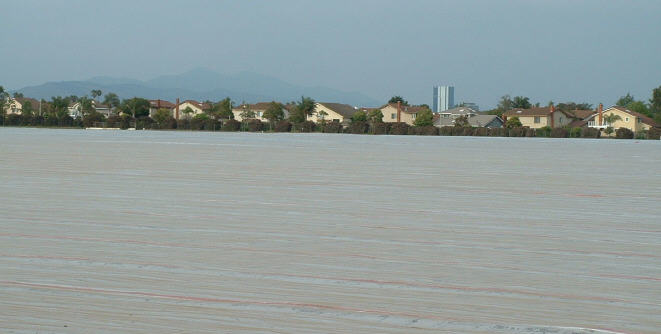 Farm Fields and Suburbia butt heads in Oxnard

This Construction on a former field at corner of 2nd & Vta. Rd.
is not finished and not leased, but for some reason
the structure is going up --- eye sore? - yes -
worth giving up a Farm Field for - NO -
What that same field looks like without that mess at the corner of 2nd & Vta.
Cypress - looking towards Port Hueneme

Thank You for Thinking of the Land when You Vote for
Ventura County Wide OSD on the Next Ballot
To See More OSD pix --- CLIX AQUI ----
-=-=-=-=-=-=-=-=-=-=-=-=-=
Thank You for Visiting the Oxnard Journal
---- 30 ----