Latino, no - Hispanic, no - "Mexican" Activists Nicolas Crisosto and Virginia Sanchez - keep watch at the "La Colonia"
Civil Rights Committee Menudo Breakfast Fund Raiser. Nic and Virginia hand out literature to assist local Mexican people who find themselves harassed or picked out due to the recent gang injunction. Menudo will be on sale again
Sunday - at Miramar on Seventh (OX-Blvd./A).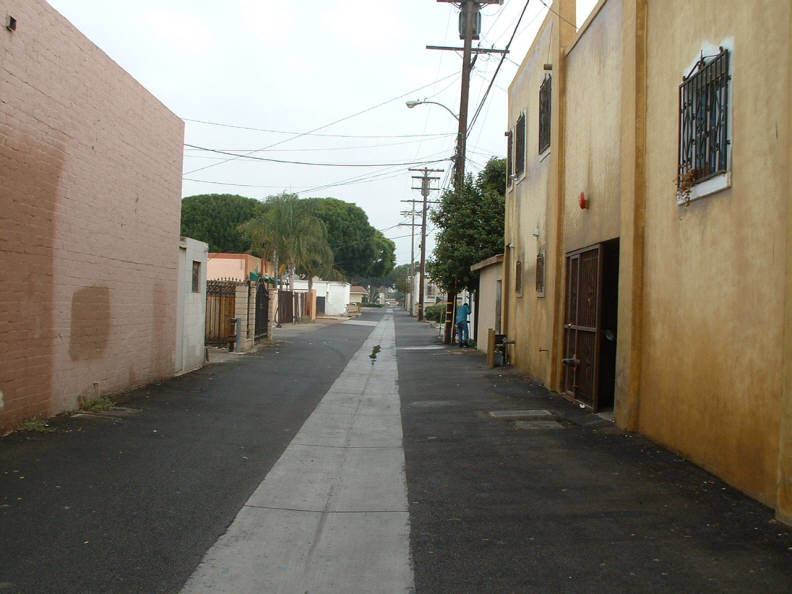 A Street Alley looking towards 6th - 5th - 4th - 3rd - & - to infinity.

Concrete Pour for new parking garage can be seen with Oxnard City hall in the foreground.

Al Duff, (right) Candidate for Oxnard City Council confers with Phil Molina (left) as Phil shows the book
on Oxnard Council Districts. Oxnard petitioners are looking to get Council Districts on the Ballot.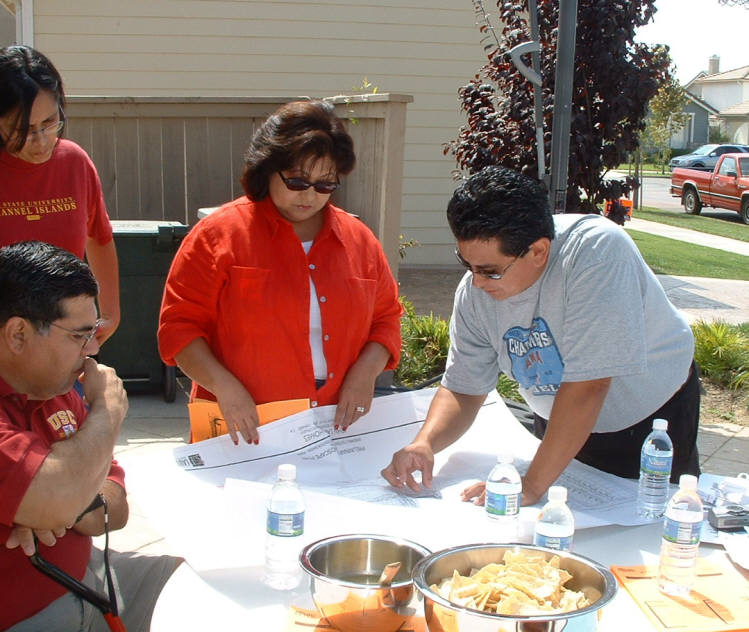 Luciano Ortiz, (right) West Village Neighborhood Council Chair reviews plans for a new housing development
that is not Very Welcome - and sadly underway in the Ortiz's backyard.

Patty Ortiz enjoys a political encounter with Al Duff's powerhouse and prayer partner, Mexie Duff.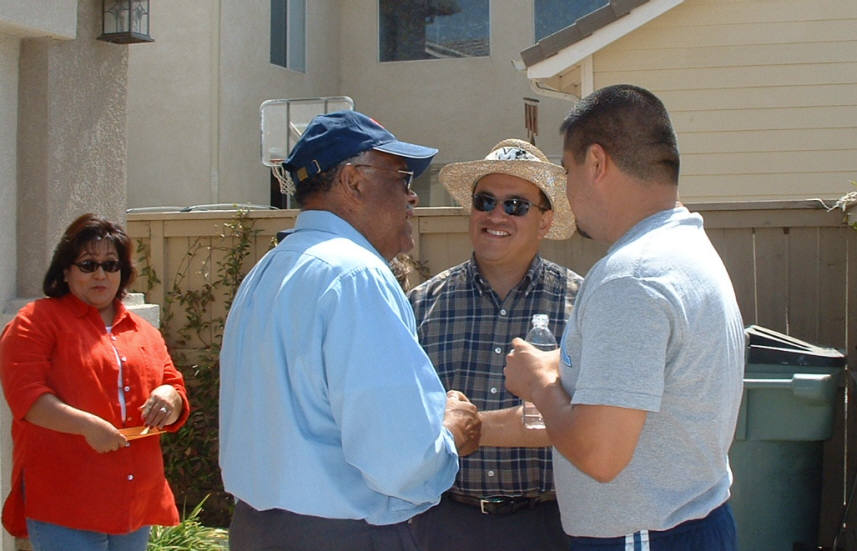 Al Duff, with Ed Castillo (center) plan Oxnard's future with a neighbor from Evita Street.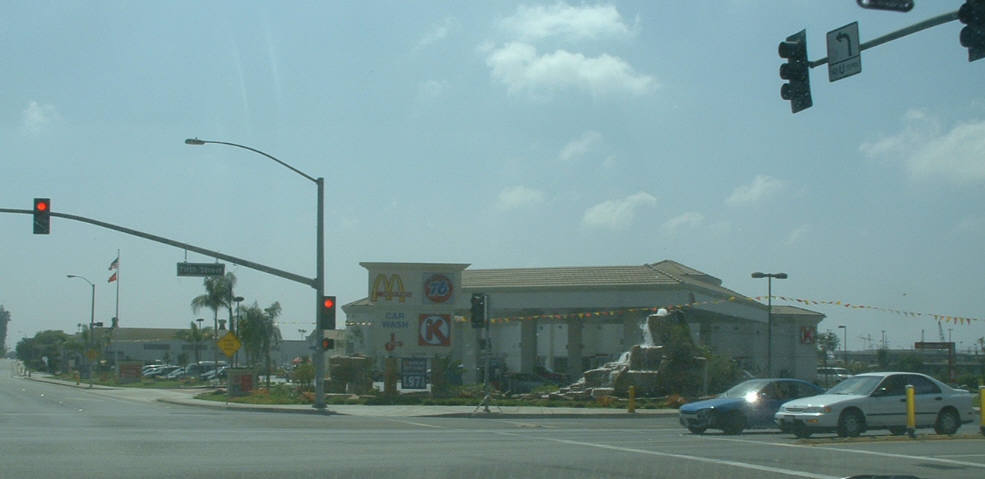 Development is in Oxnard's Future until when? -- Corner of Fifth and Rose.