Democrats Celebrate Labor Day @ Freedom Park. . . . .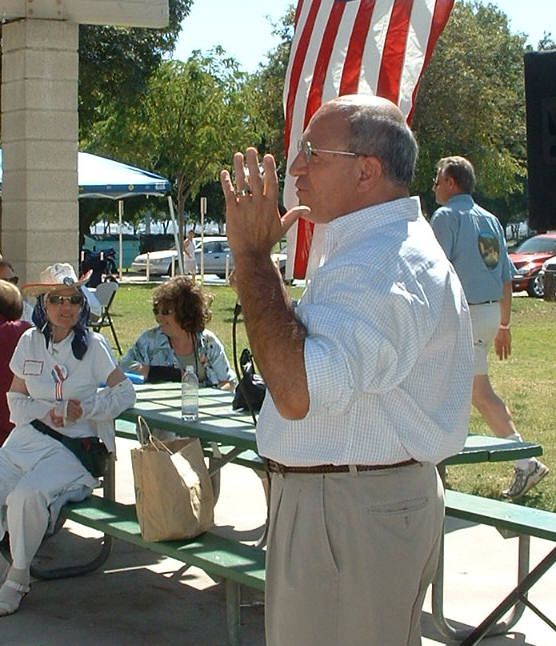 Pedro Nava - Candidate for the 35th Assembly District addresses party faithfuls.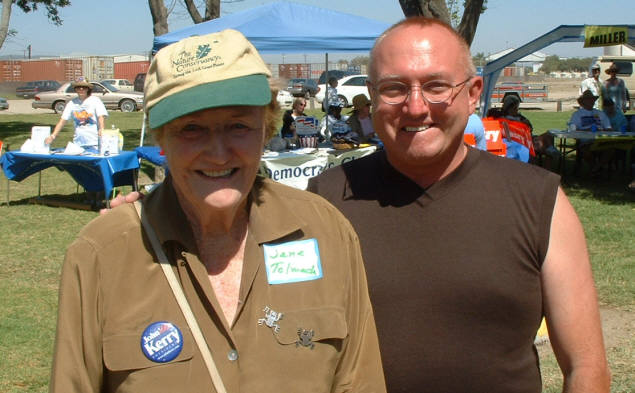 Past Oxnard Mayor Jane Tolmach and Future Oxnard Mayor Bill Winter share generational wisdom.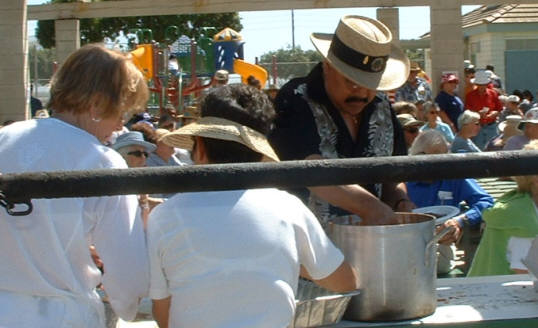 Bedford Pinkhard gets his scoop on.

Oxnard's future Mayor Winter gets close to Port Hueneme's future 2005 Mayor - Murray Rosenbluth

Oxnard Mayor Lopez and his predecessor Ms. Jane Tolmach.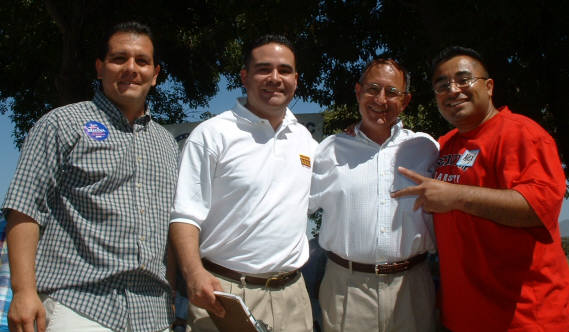 The Big Fellas - Saul Medina - Candidate for Oxnard City Council, Luis - Campaign Advisor
for Pedro Nava, Sr. Pedro Nava - Candidate for 35th Assembly Seat and Oxnard's Alex Rivera.

Tom Holden's worst nightmares - Challengers Winter and Frank -

Oxnard Community Leader - Bobbi Micali, Evan Frank - son of Ms. Frank and campaign
worker Joe Juliano.

Oxnard Mayor Lopez listens attentively as he awaits his opportunity to
address the strong assembly of Democratic supporters.

Former Oxnard Councilwoman Dorothy Maron and Oxnard Mayor Jane Tolmach join Oxnard leaders
Bobbi Micali and Alex Rivera - everyone was chillin' out at Freedom Park in Camarillo.

Democratic Congresswoman Lois Capps made points to a welcome audience.

View from Capp's podium - a hope for victory drives the crowd to pay close attention to the voice from Washington.

Supervisor John Flynn and labor leader Joe Valenzuela pose for this commemorative photo.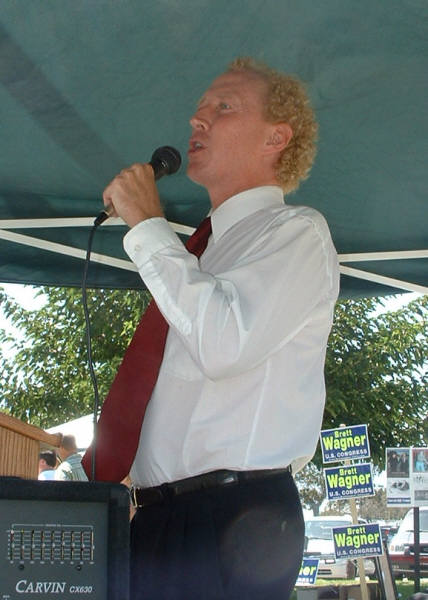 Congressional Challenger Brett Wagner has a solid platform to beat incumbent
Congressman Elton Gallegly. Gallegly's stance on Immigration top's Brett's List.

Puss With Boots --- Reporting for Duty ........ Don't be a slack Cat - VOTE NOVEMBER 2nd.
The Democratic Club welcomed the Ox Jo to photo-document this grand picnic and day at the Park for all the citizens of Oxnard and the readers of the Ox Jo - World Wide .....